Board of Directors
Yaqub Moradi
Chairman of the Board
Bita Basirani
Vice Chairman of the Board of Directors
Ali Mirdar Mansour Panahi
Managing Director/Board Member
Photo Gallery
Exploitation project of Glendrood coal complex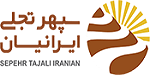 Sepehr Tejali Iranian Company
Glenrod coal mine is one of the old underground mines located in the north of the country in Mazandaran province, 35 km south of Noor city. The nearest railway station to the field is 127 km (Qaimshahr station) and the distance to the main road on the shore of the Caspian Sea (Royan city) is 30 km.
Glenrod coal mining area has an area of 18.594 square kilometers and a definite reserve of 12 million tons.
The type of coal, coking, semi-coking and thermal has volatile matter 30-35%, ash 10-35%, plastometry 11-16 mm, sulfur less than 1%, phosphorus less than 0.01%, and moisture less than 5%. .
This mine has 32 coal layers with a thickness of 40 cm to above 2 meters, of which 10 layers can be worked from 40 cm and above.
The slope of the layers is from 65 to 80 degrees and the average slope of the layers is 70 degrees.
about company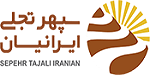 Sepehr Tejali Iranian Company
Considering that the mission of Tejali Company is as a financial institution, in order to focus and headquarters activities in the field of mining and industry, Sepehr Tejali Iranian Private Joint Stock Company was established on 08/08/1400 with registration number 585775 and national ID number 14010465110 has been The first mission of the mentioned company is to exploit the Glenrod mine.
Address and contact number:
Sepehr Tejali of Iranians
Address: Gandhi St., 6th Dead End, Reza Building, 1st Floor, Unit 1, Tehran
Phone 02188666516
Website address: www.setico.ir
Shareholders of Sepehr Tejali Iranian Company
The manifestation of the development of mines and metals
Dynamic production and development of green energy
Saba Omid of the West of the Middle East