Board of Directors
Mohsen Parvan
Chairman of the Board
Hassan Asgharzadeh
Vice Chairman of the Board of Directors
Mehdi Zare
Manager and Management Committee Member
Photo Gallery
Pelletizing unit project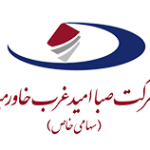 Saba Omid West Middle East Company
According to the steel industry development plan, reaching 55 million tons of raw steel in 1404 is targeted. To produce this amount of raw steel, at least 78 million tons of pellets will be needed. According to the existing capacities and projects under construction, the maximum capacity of the country's pellet supply in 1404 will be about 75.5 million tons, as a result, the supply shortage is at least 2 million tons. Therefore, the creation of new pelletizing units is well justified. Saba Omid Gharb Middle East Company intends to build a pellet production unit with an annual production capacity of 0.92 million tons in the geographical area of Bejar city, kilometer 6 of Hasan Abad Yasukand highway in the direction of Yasukand city in Kurdistan province. .
It is expected that the main raw material i.e. concentrate will be supplied from the iron ore processing lines of the Sabanoor Mineral and Industrial Development Company, at a distance of about 40 kilometers from the Saba Omid pelletizing unit. The purpose of implementing the plan is to respond to a part of the internal needs of the country and to save foreign exchange due to the reduction of product imports and the creation of employment, prosperity and sustainable development of the region, as well as the export of products according to global demand.
about company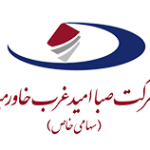 Address and contact number:
Address: No. 49, Saadat Abad St., Saadat Abad St., West Shahid Haq Talab St. (West 26), Tehran, Saadat Abad.
Phone: 91318181
Shareholders of Saba Omid West Middle East Company
A tajali of the development of metal mines
Industrial and mining development of Sabanur
Trading of mines and mineral industries of Iran