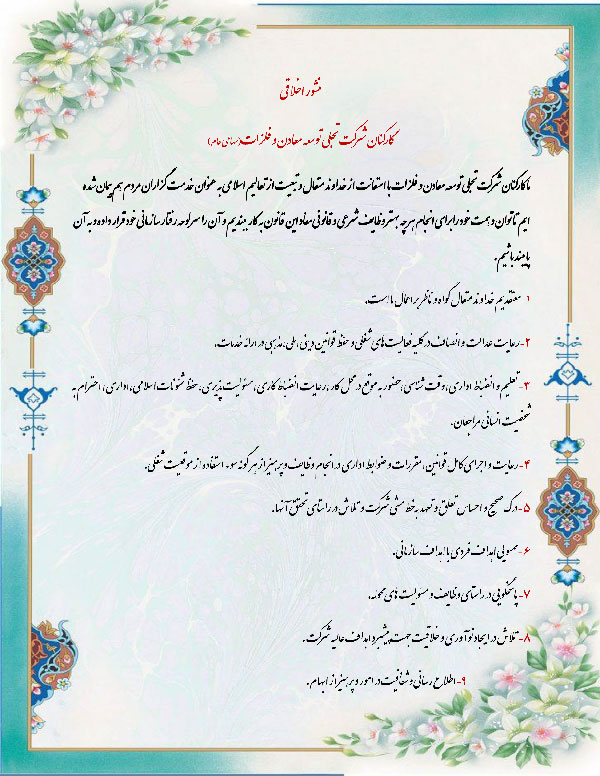 Company employees of Tajali (development of mines and metals, public stock)
We, Tajali employees (development of mines and metals), are seeking help from God Almighty, follow Shariah and Islamic teachings, we will put the content of these rules on our board and will adhere to them.
We believe that Almighty God is our witness and observes our behavior.
Administrative education and discipline, punctuality, attendance at work, observing discipline, responsibility, observing Islamic dignity, official personality and respecting human dignity of costumers.
Observance and performing according to rules and regulations, administrative rules in performing our duties, avoid any kind of abuse from our job positions.
Accurate understanding, having a sense of belonging and commitment to choosing our policy and effort in line with the realization.
Alignment of individual goals with organizational goals.
Responsiveness in line with our assigned duties.
Effort to provide innovation and creativity in order to advance great goals of the company.
Notifications and transparency in our affairs and avoid ambiguity.